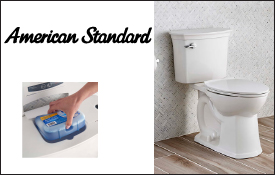 ActiClean Self-Cleaning Toilet
The bowl has two cleaning cycles, a quick clean for regular upkeep, and deep clean for a 10-minute thorough cleaning.
---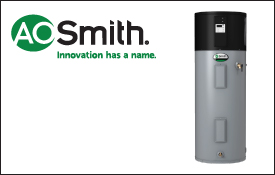 ProLine® XE Electric Heat Pump
3x more efficient than traditional water heaters, consumers can save on energy, get hot water at the lowest possible cost, and significantly reduce greenhouse gas emissions.
---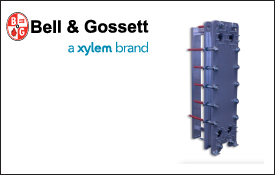 Enhanced Gasketed Plate and Frame Heat Exchanger
Engineered for efficiency, "X" plate technology increases heat transfer thermal performance by up to 20%, reduces surface area by up to 20% and reduces materials by up to 15%.
---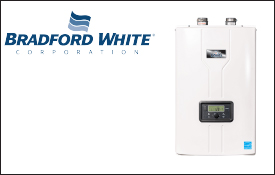 New Additions to the Infiniti® Line of Tankless Water Heaters
Infiniti® series of condensing tankless water heaters. Both models feature a stainless-steel heat exchanger. With a high-temperature setting of Infiniti® GS up to 180 degrees (Infiniti® GR up to 140).
---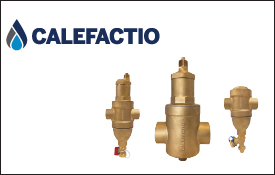 Cal-X-Tract Series
Each product in the Cal-X-Tract line includes a stainless-steel bristle coalescing media to catch the finest micro-bubbles, air and dirt particles without affecting flow.
---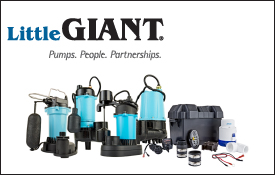 Little Giant Expands Sump Pump Lineup
The new products include:
BSP33 Series (1/3 hp) and BSP50 Series (1/2 hp) and 5.5
ASPA Series (1/4 hp) builder grade sump pumps
BSC33 Series (1/3 hp) and BSC50 Series (1/2 hp)
BSWC50 Series (1/2 hp) sewage pump
SPBS 1-HF Series battery backup system
---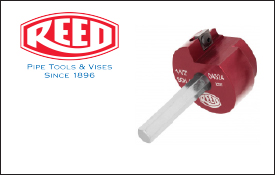 Plastic Pipe Fitting Reamers
Clean ream extreme plastic pipe fitting reamers from Reed Manufacturing remove the leftover pipe and solvent cement residue from PVC, CPVC or ABS fittings.
---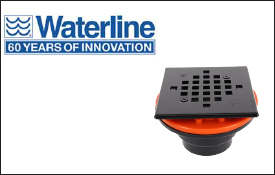 8013BN Shower Drain
Clamping style ABS shower drain square top. Fits 1 ½" or 2" drains.
---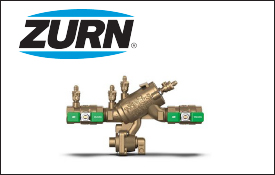 Backflow Preventer
The unit is comprised of two valves the 950XL3, a double check valve assembly in 3/4- to 2-in. sizes, and the 975XL3, a reduced pressure principle assembly in 1/2- to 2-in. sizes.