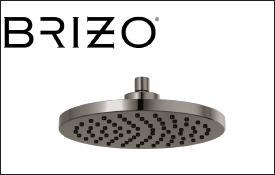 Brizo 10" Linear Round Single-Function Raincan Showerhead
Features full spray coverage and medium pressure. A steady, full-coverage flow adapts to every need, from wetting hair to soothing tired muscles or simply unwinding from a long day.
---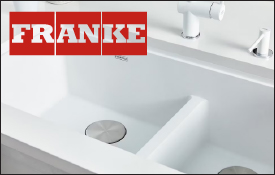 Franke Maris Granite Collection
Over 160 models that will fit seamlessly into the ever-changing vision of home and life. With seamless designs, customizable workspaces and Sanitized® protection, Maris Granite sinks are created to bring balance to the kitchen.
---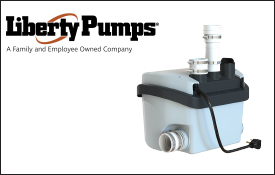 Liberty Pumps 1/6 hp Compact Drain Pump
Features:
Factory pre-assembled, ready to install
Quiet automatic operation
Short profile design for compact areas – only 10" tall (base to top inlet flange)
Float switch and pump serviceability via access cover
Wet-end serviceability via removable pump "cartridge" – simple, 1/4 turn removal
Rubber gasket for a superior gas-tight seal
Floor-level side inlets, with integral check valve and couplings included for convenient plumbing
Stepped discharge adapter – 1", 1.25", 1.5" with integral check valve
---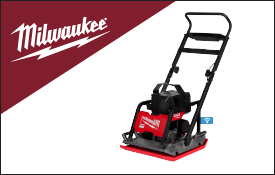 Milwaukee MX Fuel™ 20" Plate Compactor
The POWERSTATE™ Brushless Motor delivers the power to hit hard and travel faster for maximum productivity without sacrificing compaction performance. The plate compactor provides no gas headaches with push button start and no regular maintenance, reducing downtime and allowing you to get jobs done faster.
---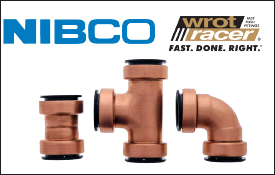 Nibco Wrot Racer Product Line Extension
NIBCO® Wrot Racer® patented copper push fittings simply slide into place for a fast, secure connection. It's the easiest way to join Copper, CPVC-CTS, PE-RT, or PEX – no soldering, crimping or joining materials needed. Just push the connection tube into the fitting until it stops.
---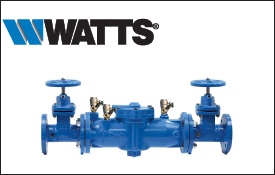 Watts Radiant Pressure Monitoring Large-diameter Backflow Preventers
Pressure monitoring capability is now standard on Watts large diameter (2 1/2" or larger) Series LF007 and LF709 backflow preventers with NRS gate valves for non-fire applications. Pressure monitoring can be activated on these valves with the purchase of add-on activation kits. After activating the pressure monitoring system,